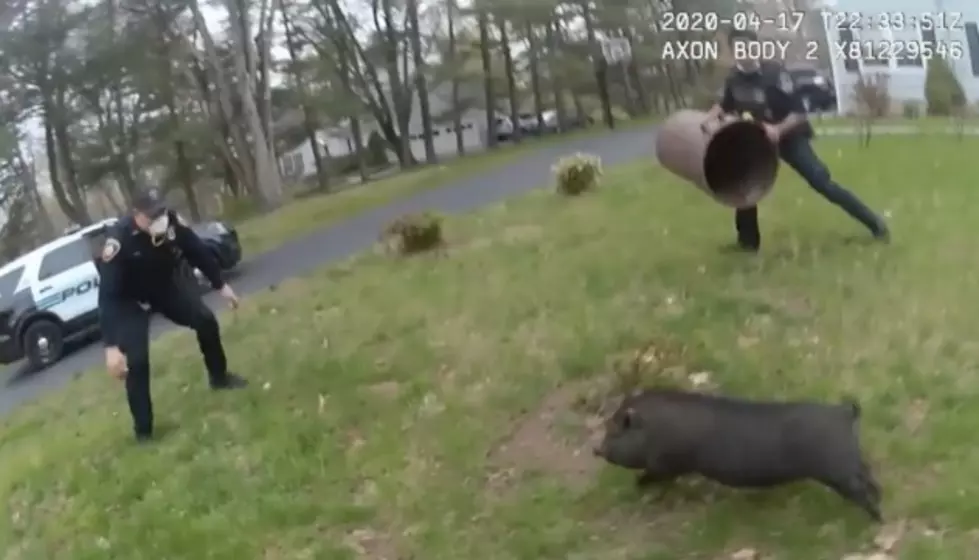 Video of Cops Chasing Pig is Funniest Thing You'll See Today
Fox5ny.com
Take a moment to enjoy one of the unexpected aspects of being a police officer.
Enter your number to get our free mobile app
Police in Connecticut spent 45 minutes chasing a wayward pig around a residential neighborhood and trying to apprehend the porky suspect.
This hilarious footage shows an intense pursuit between a pig and three police officers in Stamford, CT..
According to Fox 5 New York, The incident was caught on body-cam footage by responding officers of the Stamford Police Department.
Three officers chased a pig around the property and edge of a pond for 45 minutes before bringing in their squealer.
At one point in the video, an officer traps the pig under a garbage can before it escapes and runs under another officer's legs.
Eventually, officers managed to trap the pig with the can.
The pig was brought to animal control while they try and locate its owners.
South Jersey Boardwalks & Promenades We Love