Sir Elton Hits the Big Screen [VIDEO]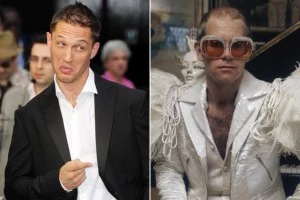 A new movie will be coming out which will tell the story of Sir Elton John's life from when he was simply known as Reginald Dwight all the way to becoming an Grammy and Oscar winning superstar. "Rocketman" will start filming in fall of 2014.  Actor Tom Hardy best know for his role as Bane in "The Dark Knight Rises" officially signed on to play Elton.
Sir Elton will also be re-recording his greatest hits for the film.